2015–2016 IRP Webinar Series
IRP places a high priority on making knowledge and information available to interested parties. In addition to our on-campus seminar series, IRP offers regular online webinars on current research on poverty and social inequality in the United States. Register for upcoming webinars or watch recordings of past webinars.
---
February 10, 2016, 1:00 - 2:00pm CST

Who's Involved in the Child Welfare System and Why?
Featuring Kristen Shook Slack and Christopher Wildeman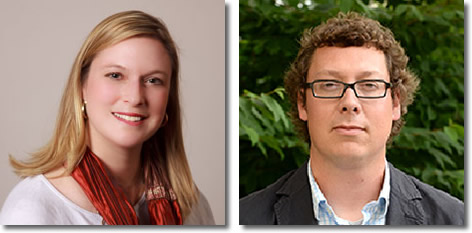 In this webinar, Kristi Shook Slack and Christopher Wildeman will examine the likelihood of a child becoming involved in the child welfare system and discuss the relationship between child maltreatment, poverty, economic hardship, and other risk factors.
---
December 2, 2015, 2:00 to 3:00 p.m. CST

SNAP Matters: How Food Stamps Affect Health and Well-Being
Featuring: Judi Bartfeld, Craig Gundersen, Timothy Smeeding, and James Ziliak
View Webinar | Presentation Slides

In this webinar, Bartfeld, Gundersen, Smeeding, and Ziliak will discuss findings from their new edited volume from Stanford University Press on the Supplemental Nutrition Assistance Program (SNAP), formerly known as Food Stamps. The presenters will discuss issues that will include changes in SNAP participation over time and the impact of SNAP on poverty, food security, consumption, health, and obesity.
---
November 4, 2015, 1:00 to 2:00 p.m. CST

How Merging Psychology and Economics Can Contribute to Poverty Research and Policy
Featuring: Justin Sydnor and Lydia Ashton
In this webinar, Justin Sydnor and Lydia Ashton will provide an overview of behavioral economics and neuroeconomics and discuss how findings from these two fields can be applied to poverty research and policy. Lydia Ashton will also present some results from her ongoing "Hunger Games" research, in which she examines how hunger affects economic decision-making.
---