Poverty Research & Policy Podcast
2017 Episodes
Hosted by David Chancellor
Past episodes: 2017 | 2016 | 2015 | 2014 | 2013 | UW–Madison's iTunes U
---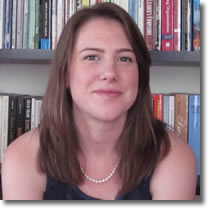 In IRP's 50th podcast episode, IRP National Poverty Fellow Nicole Deterding talks about research she and her colleague, David Pedulla of Stanford University, conducted that examines employers' responses to degrees from for-profit versus non-profit two-year colleges in the early phases of the hiring process.
Listen to the podcast or read the transcript.
Music is from "Test Drive" by Zapac
.
---