The National Poverty Fellows (NPF) Program is a federal government-university partnership administered by IRP that seeks to build the capacity of postdoctoral researchers to conduct high-quality policy-relevant research on poverty and inequality in the United States. Currently, fellows work in residence at the Office of Planning, Research, and Evaluation at the Administration for Children and Families in Washington, DC, where they actively participate in research and evaluation activities.
As part of the program, fellows visit the Institute for Research on Poverty at UW–Madison as scholars in residence two times per year, are paired with a senior IRP scholar mentor for the duration of their fellowship, and receive support to participate in academic conferences throughout the year.
Calls for applications are released each fall for fellowships that begin the following academic year.
Current Call
No posts currently available to show
Current National Poverty Fellows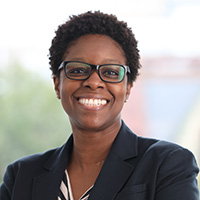 National Poverty Fellow
Mina Addo has been selected as the National Poverty Fellow for 2021–2022 and will be in residence at the Office of Planning, Research and Evaluation after completing her PhD in social welfare at the University of Pennsylvania School of Social Policy and Practice (SP2). Addo is a qualitative researcher with experience conducting policy and program evaluations, survey design, in-depth interviews, and focus groups. Addo's research interests include precarious work and the intersection between economic insecurity, health, and well-being. At SP2, Addo collaborated on the development of the Partnership for Social Mobility and Impact Fund, a research-driven initiative to identify and scale economic mobility solutions in Philadelphia and beyond. Prior to her doctoral work, Addo held positions at Urbane Development, where she led studies on city-led financial capability and economic development initiatives, and Citizens Budget Commission, where she contributed to studies on Medicaid redesign and municipal fire and EMS services. She has also served as a health and education policy adviser in the U.S. Senate and provided public policy and communications counsel to nonprofit organizations. Addo will be mentored by IRP Affiliate J. Michael Collins.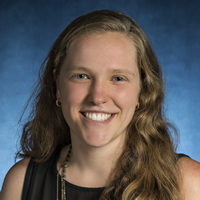 National Poverty Fellow
Amelie Hecht is a National Poverty Fellow in residence at the Office of Planning, Research, and Evaluation (OPRE) during the 2020–2022 academic years. She is mentored by Professors Judith Bartfeld and Barbara Wolfe, both IRP Affiliates. Hecht's research interests center around health and nutrition policy, with an emphasis on disparities by income and race/ethnicity. Her dissertation research explored the implementation and impact of the Community Eligibility Provision of the National School Lunch Program, which allows high-poverty schools to serve universal free meals. Hecht completed her PhD in Health Policy and Management at the Johns Hopkins Bloomberg School of Public Health in 2020.
Past National Poverty Fellows