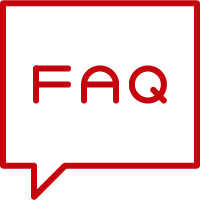 The most recent official poverty measure estimates indicate that 12.7 percent of the population of the United States, 41.2 million people, were poor in 2016. The estimates were released by the U.S. Census Bureau in September 2017 in the report, Income and Poverty in the United States: 2016. U.S. Poverty Data Source The official poverty estimates…
Just under 10 percent (9.7%) of the Wisconsin population was poor in 2015, as measured by the Wisconsin Poverty Measure (WPM) developed by IRP researchers. The map below shows the counties in the state where the poverty rate was higher, lower, or similar to the statewide average.
Poverty is measured in the United States by comparing a person's or family's income to a set poverty threshold or minimum amount of income needed to cover basic needs. People whose income falls under their threshold are considered poor. The U.S. Census Bureau is the government agency in charge of measuring poverty. To do so,…
Each fall, typically in September, the U.S. Census Bureau issues a public report on the level of poverty in the previous year and trends in the level and composition of the poor over time. The "poverty report" receives widespread media attention because it provides the latest official statistics on income and poverty in the United…
The Consumer Price Index (CPI) is a measure of the average change over time in the price paid by urban households for a set of typical goods and services that people buy and consume, such as food, housing, and medical care. The U.S. Department of Labor, Bureau of Labor Statistics, produces the CPI to represent a statistical estimate of inflation, which is a general increase in…
This FAQ provides a list of websites, arranged by topic in alphabetical order with brief descriptions and links, that provide basic information on trends in poverty and related issues. See also FAQ: What are good sources of demographic and socioeconomic information for states, counties, and cities?
This FAQ provides a list of websites that are good sources of information on a range of poverty-related demographic and socioeconomic topics on the state, county, and city level, arranged by source type.