2022: A Year of Connection and Collaboration at IRP
Dear Friends and Colleagues,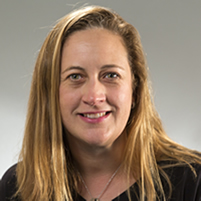 As 2022 comes to a close, we at IRP are reflecting on our work during the past year and preparing for new opportunities in 2023.
At IRP our goal is to improve the effectiveness of public policies that reduce poverty, inequality, and their consequences, to promote economic mobility and equity, and to further develop knowledge of the structural causes of poverty, inequality, and economic insecurity. To do this important work, we learn with and from many talented graduate students and early career researchers. In 2022, we were fortunate to have so many of them contribute to the IRP community and for us to be a part of their intellectual and policy communities. As we begin a new year, all of us at IRP look forward to continuing these collaborations and creating new ones as we seek to support policy-relevant research on poverty and economic mobility.
I hope you find their messages below as inspiring as I do.
Sincerely,
Katherine Magnuson
IRP Director
Emerging Poverty Scholars Fellowships