Pamela Herd and Donald Moynihan
May 27 2020
W65-2020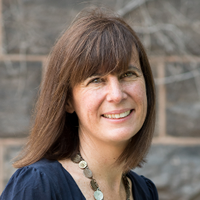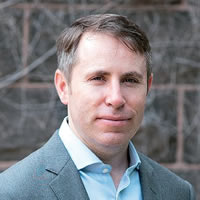 Pamela Herd
and
Donald Moynihan
McCourt School of Public Policy, Georgetown University
In this webinar recording Pamela Herd and Donald Moynihan explain how administrative burdens are affecting the coronavirus policy response in the United States and potentially increasing the economic fallout from the pandemic.
Administrative burdens are made up of learning, compliance, and psychological costs that individuals experience in their interactions with government. The effects of these burdens can be surprisingly large in limiting access to public programs.
This webinar gives examples of administrative burdens, and explains how they are often not simply the unintended byproducts of governance, but the result of deliberate policy choices. Because burdens affect people's perceptions of government and often perpetuate long-standing inequalities, understanding why administrative burdens exist and how they can be reduced is essential for maintaining a healthy public sector.
Recording of the Webinar
Highlights from the Webinar
(Clicking on pictures will take you to the webinar recording)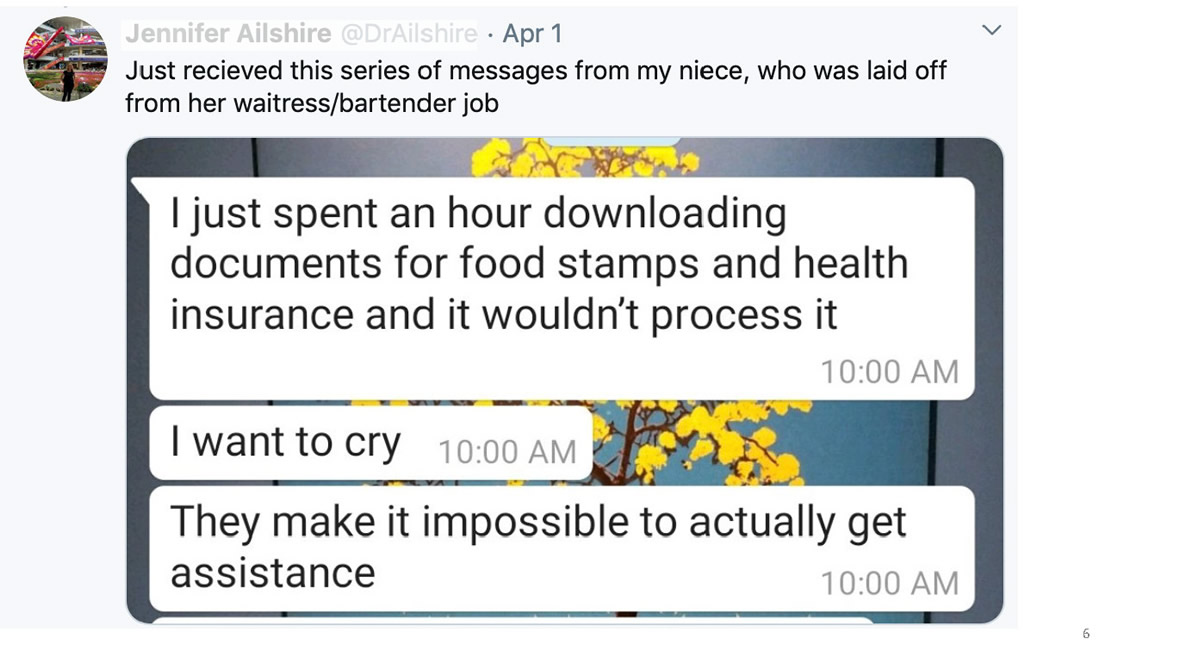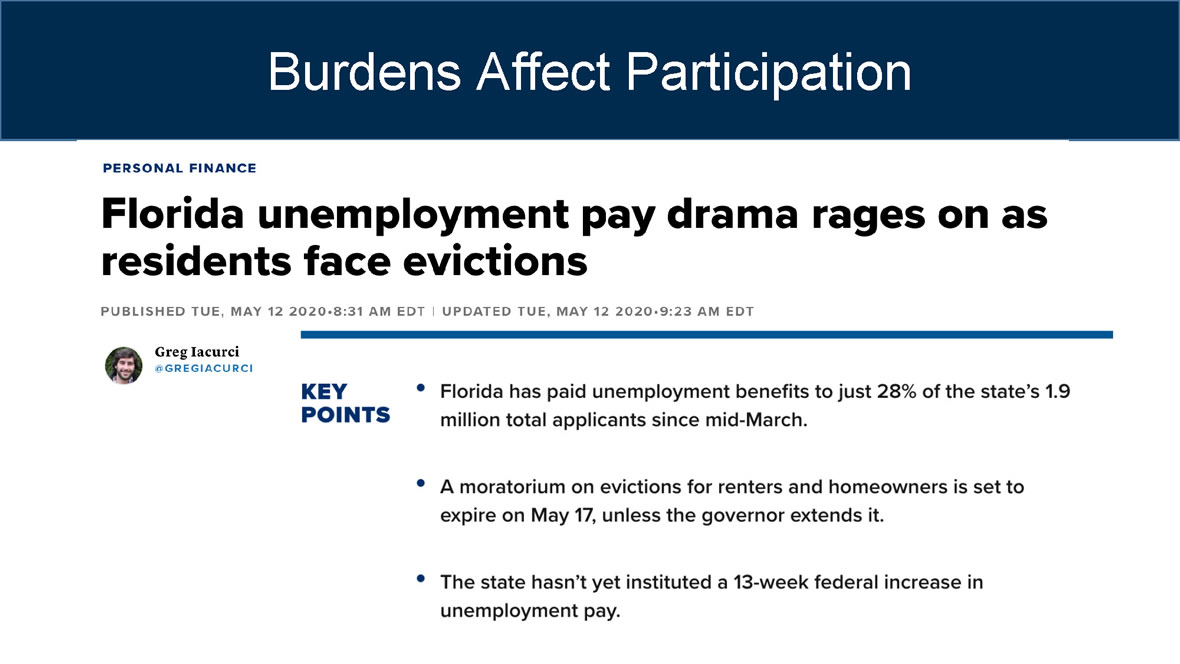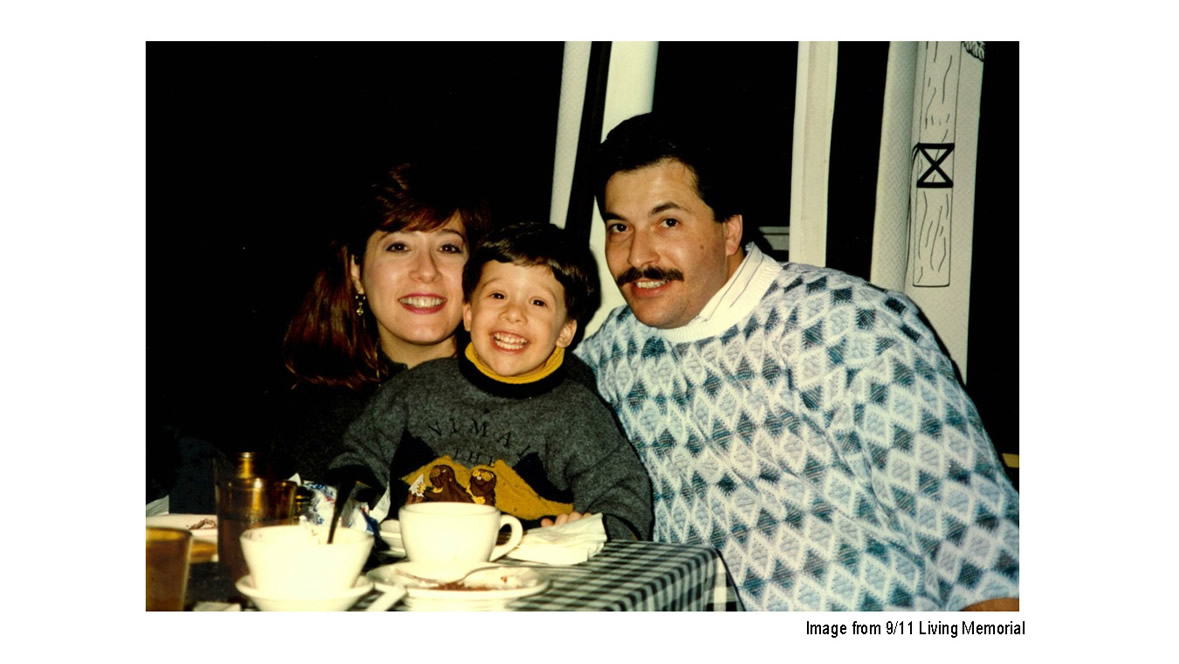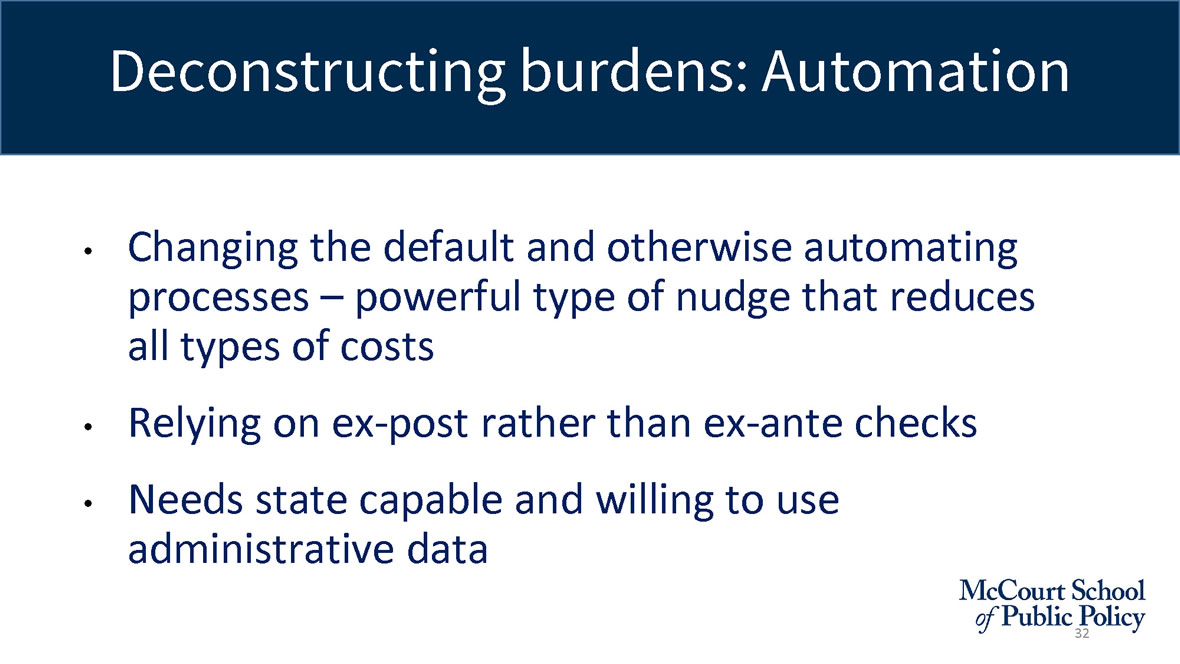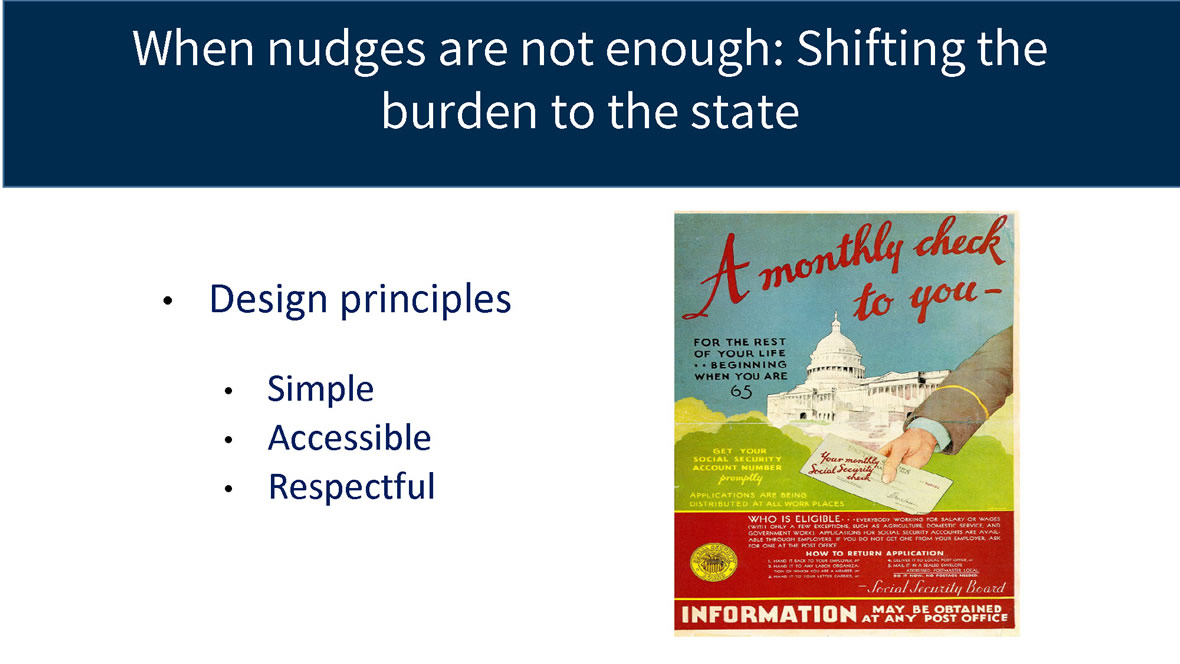 Categories
Economic Support, Inequality & Mobility, Means-Tested Programs, Racial/Ethnic Inequality
Tags
COVID-19, National, Pandemic Relief (CARES Act), Race/Ethnicity