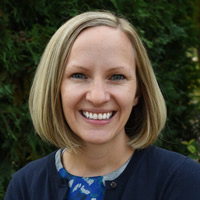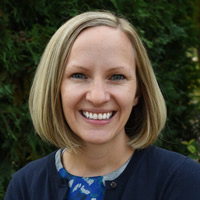 IRP is pleased to announce that Research Scientist Lisa Klein Vogel has been awarded a Letters & Science Mid-Career Award. This award recognizes individuals who demonstrate outstanding performance in their position, show substantial promise of future contributions, and demonstrate a high degree of professionalism.
It is hard to summarize all that Lisa does! IRP and others benefit from the depth and breadth of her knowledge and expertise, and her seemingly boundless energy, in many ways.
Lisa not only conducts her own high-quality research, but also serves as the Project Manager for the Child Support Policy Research Agreement, currently a $5.3 million-dollar, multi-year contract between IRP and the Wisconsin Department of Children & Families comprised of 16 different projects. As a co-principal investigator, Lisa also procured funding from the Social Security Administration to conduct research on retirement and on parents of children with disabilities. Lisa contributes to qualitative research in studies of child welfare, debt, and inequities in unemployment benefit receipt. Additionally, she supervises several IRP staff members and mentors and supports graduate students working on issues of poverty and economic mobility.
To cut to the chase: Lisa is the among the most capable, committed, and all-around-outstanding colleagues with whom I have worked—in any capacity—in my 25 years on the faculty at UW–Madison.
Judi Bartfeld, Professor in the School of Human Ecology and Principal Investigator of the Child Support Research Agreement, enthusiastically supported the nomination, saying, "To cut to the chase: Lisa is the among the most capable, committed, and all-around-outstanding colleagues with whom I have worked—in any capacity—in my 25 years on the faculty at UW–Madison. She is simultaneously an exceptional leader and the ultimate team player; she goes above and beyond on virtually everything."
Daniel Meyer, Professor Emeritus of Social Work at UW–Madison and a Principal Investigator for IRP's work on child support wrote that "In her role leading different research projects, Lisa brings an outstanding ability to recruit and interview individuals, to carefully analyze and synthesize the information she is hearing, and to write a compelling report on what she learned," adding, "Her work is meticulous, thoughtful, and of very high quality."
Connie M. Chesnik, Administrator of the Division of Family and Economic Support in the Wisconsin Department of Children and Families shared that "Lisa brings an unparalleled level of professionalism to her work along with a great deal of empathy for the barriers faced by the participants in our program and an understanding of how research can make a difference in their lives."
Lisa's commitment to mentoring and supporting the next generation of researchers is clear in the letter of support written by Alexis M. Dennis and Samina Hossain—doctoral candidates in the Department of Sociology at UW–Madison who have worked as research assistants at IRP under Lisa. They wrote, "Dr. Vogel demonstrates mentorship by listening to our ideas and refutations attentively and respectfully, despite her veteran status in the field of child support and survey construction. Her sincere wish for our growth also becomes evident in her constant reminders to not abandon our own career aspirations, and she accommodates those interests, even if it may mean she has to pull more weight for one week (or month!). For these reasons, we cannot overstate the sincerity in Dr. Vogel's mentorship, not only within her projects, but also beyond them."
"It was such a lovely surprise to be honored with this award," Lisa shared. "Throughout my work and education experiences, I have had the distinct privilege of mentorship from and collaboration with so many amazing individuals within L&S institutions, including IRP, the UW Survey Center, and the Sandra Rosenbaum School of Social Work. I am deeply grateful for the opportunity to work with and learn from my many outstanding colleagues—within UW–Madison as well as our State of Wisconsin and local partners—in our shared endeavors to advance the well-being of Wisconsin families."
We at IRP are thrilled that Lisa has received this recognition at this point in her career and anticipate that her future endeavors as part of IRP will be just as impressive. As IRP Associate Director Hilary Shager said, "I am confident that Lisa will continue to reach outside the university to learn what questions and outcomes really matter to low-income families and the service providers who work with them. I am confident that she will continue to use her research and project management prowess to gain funding, conduct her own studies, and support opportunities for other faculty, staff, and students to engage in applied research that will positively impact people's lives."
Lisa will be publicly recognized at the L&S Award Ceremony and Reception taking place at the Pyle Center on the UW–Madison campus from 3:30–5:00 p.m. on April 26, 2023.