IRP Seminars will be in person meetings this semester, unless otherwise noted. Connection information for virtual seminars will be sent out, in advance, to the IRP Seminar email list.
Sign up for IRP seminar email notifications on our Connect page.
September 7, 2023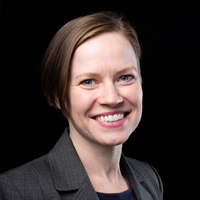 Reimagining the Social Safety Net: The Role of Guaranteed Income in Advancing Racial and Economic Justice
Leah Hamilton, Professor, Department of Social Work, Appalachian State University
12:15–1:30pm, 8417 William H. Sewell Social Sciences Building
This presentation explores "In Her Hands," a guaranteed income initiative in Georgia designed by, with, and for community members, centering economic and racial justice for Black women. Preliminary findings indicate that the initiative has positively affected participants' financial stability and overall well-being. Embracing community-based participatory methods, this research adds to the ongoing conversation on dismantling systemic inequities by centering community leadership and challenging the harm created by paternalistic social policy.
Recording of this seminar is available on the IRP YouTube Channel
September 14, 2023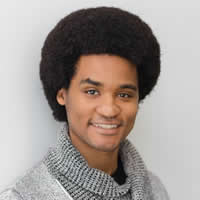 What Makes Systemic Discrimination 'Systemic?' Dismantling the Master's House with the Scientist's Tools
David McMillon, Assistant Professor, Department of Economics, Emory University
12:15–1:30pm, 8417 William H. Sewell Social Sciences Building
Systemic Discrimination has become one of the most salient, misunderstood, and definitionally amorphous concepts, not only in the social sciences, but also in political and legal circles. Drawing on work spanning economics, public health, education, sociology, and law, this talk argues that what makes systemic discrimination "systemic" is the amplification of inequities. It develops a taxonomy of amplification mechanisms using a formal model that can embed a myriad of well-established scientific principles. Finally, the talk demonstrates that the amplification mechanisms can either be targeted directly and disrupted, or exploited, amplifying the effects of equity-focused policy interventions like a social hyper-drive. By harnessing well-understood, scientific principles to reveal the technical features that make systemic discrimination "systemic," this talk provides a pragmatic means to amplify the effects of equity-focused interventions, large or small. Examples include reparations for slavery and Jim Crow, Affirmative Action, and small-scale educational interventions.
September 21, 2023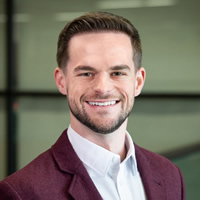 Experimental Evidence on "Direct Admissions" from Four States: Impacts on College Application and Enrollment
Taylor Odle, Assistant Professor, Department of Educational Policy Studies, University of Wisconsin–Madison
12:15–1:30pm, 8417 William H. Sewell Social Sciences Building
Applying to college is anything but simple. The current college search and application process requires students to jump many hurdles and rely on high levels of social, financial, and cultural capital. This complexity—combined with the uncertainty of being admitted—leads many to not apply altogether. What if students were instead proactively admitted to college? This talk describes how emerging "direct admissions" programs work and focuses on a large-scale experiment conducted by Dr. Odle and the Common App. The research team worked with six universities across four states to randomly assign 32,000+ students to either receive an automatic college acceptance letter and fee waiver or to a business-as-usual condition. Dr. Odle will discuss the program's impact on students' application behaviors and subsequent college enrollments, including its implications for the ongoing design of direct admissions policies across several states.
September 28, 2023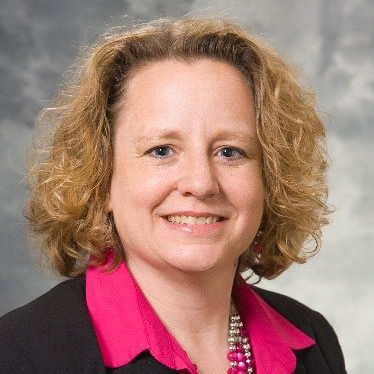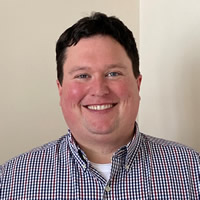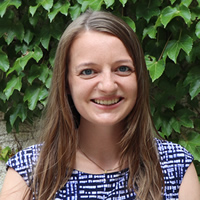 What's New with the Wisconsin Administrative Data Core (WADC)?

Hilary Shager, Carl Frederick, Krista Bryz-Gornia, Institute for Research on Poverty, University of Wisconsin–Madison
12:15–1:30pm, 8417 William H. Sewell Social Sciences Building
Come learn about the Wisconsin Administrative Data Core (WADC), one of the country's richest collections of linked administrative data. Developed and maintained by IRP in collaboration with its Wisconsin state agency partners, the WADC is a unique data resource that allows for cross-program analyses in support of evidence-based policymaking. Presenters will provide an overview of the data available (including updates and new additions in the latest version), share examples of completed and ongoing research projects, and explain how to develop research proposals and work with WADC data.
Tuesday, October 3, 2023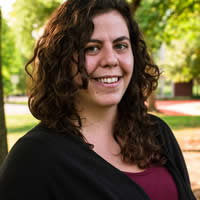 DemSem
Racial Inequality in Access to the Safety Net: County Level Racial and Ethnic Composition and Nonprofit Human Services Expenditures
Shoshanna Shapiro, National Poverty Fellow, Office of Community Services in the Administration for Children and Families, University of Wisconsin–Madison
12:15–1:30pm, 8417 William H. Sewell Social Sciences Building
Co-Sponsors: Center for Demography and Ecology and IRP 
Wednesday, October 4, 2023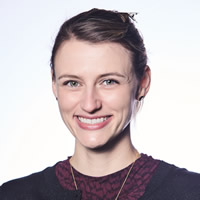 Demography Training Seminar
TBA
Caitlin Lowery, National Poverty Fellow, Division of Data and Improvement (DDI) at the Office of Planning, Research and Evaluation (OPRE), University of Wisconsin–Madison
2:00–3:15pm, 8417 William H. Sewell Social Sciences Building
Co-Sponsors: Center for Demography and Ecology and IRP
October 5, 2023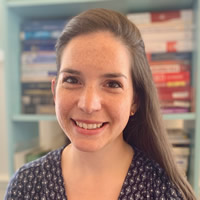 The Mass Political Implications of Medicaid Administrative Burden
Meredith Dost, National Poverty Fellow, Office of the Assistant Secretary for Planning and Evaluaton (ASPE), University of Wisconsin–Madison
12:15–1:30pm, 8417 William H. Sewell Social Sciences Building
Federal public policies are often implemented by state and local governments who have significant power over their administration. This creates substantial variation in the administration of government programs. This talk will examine the relationship between the varying lived experiences with Medicaid administration and their downstream impacts on voter turnout in recent elections. The study period surrounds the implementation of the Affordable Care Act, whose provisions required all states to lower enrollment and renewal burdens and gave states the option to expand their eligible Medicaid population. Greater Medicaid administrative burden, results show, induced a decline in voter turnout in recent federal and state-level elections. Disparate paths for accessing means-tested benefits worsens well-documented inequality in political participation between higher- and lower-income individuals. Understanding the pathway from administrative burden to political participation is necessary for any effort to ensure adequate representation of low-income individuals in society.
October 12, 2023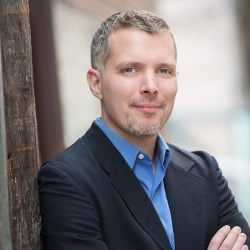 The Injustice of Place: Uncovering the Legacy of Poverty in America
Luke Shaefer, Hermann and Amalie Kohn Professor of Social Justice and Social Policy and Associate Dean for Research and Policy Engagement, Gerald R. Ford School of Public Policy, University of Michigan
12:15–1:30pm, 8417 William H. Sewell Social Sciences Building
For their new book, The Injustice of Place, Edin, Shaefer and Nelson built a multidimensional Index of Deep Disadvantage (IDD) drawing on census and administrative data across the interconnected domains of income, health, and social mobility to rank all counties and the 500 largest U.S. cities on a continuum of disadvantage. Using an iterative mixed-methods approach, they and their research team embedded in four communities in major regions of deep disadvantage according to the IDD, immersing themselves in these communities, interviewing low-income residents as well as community leaders, poring over centuries of local history, and attending local events. Their analysis traces the legacies of the deepest poverty in the United States and the mechanisms through which is persists—including inequalities shaping people's health, livelihoods, and upward social mobility.
October 19, 2023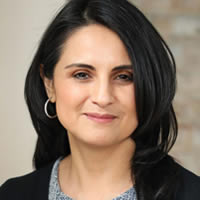 Nested Contexts of Support: How the Local Context Shapes High School Staff Support of Undocumented Students
Daysi Diaz-Strong, Assistant Professor, Jane Addams College of Social Work, University of Illinois Chicago
12:15–1:30pm, 8417 William H. Sewell Social Sciences Building
Undocumented students encounter formidable obstacles in transitioning to college due to legal exclusion from the federal government. High school staff are at the frontline of supporting undocumented students in navigating the transition to college. This talk will present findings from interviews with 50 high school staff in the Chicagoland metropolitan area. Advancing the concept of nested contexts of support, the presentation will demonstrate how local contexts shape the ability of high school staff to support undocumented students' college transitions. By comparing Chicago and the surrounding suburbs, the presentation will emphasize that support of undocumented students must be understood within the multilayered contexts high school staff occupy. Until the federal government provides a pathway to citizenship, local contexts will remain influential in undocumented immigrants' educational outcomes and trajectories.
October 26, 2023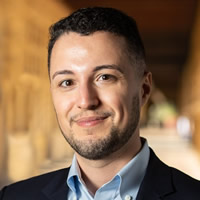 Institutional and Social Contexts of U.S. Immigration Enforcement and the Health of Infants Born to Latina Immigrants
Asad L. Asad, Assistant Professor, Department of Sociology, Stanford University
12:15–1:30pm, 8417 William H. Sewell Social Sciences Building
Local policies facilitating immigration enforcement disproportionately threaten Latino immigrants in the United States; whether and how this threat affects individuals' life chances varies across studies. Institutional and social contexts of immigration enforcement are important but social contexts receive limited research attention. Institutional contexts include localized policies that increase immigration enforcement's statistical risk, whereas social contexts describe localized salience in daily life—which need not correspond to institutional contexts. The empirical case is birthweights of infants born between 2012 and 2017 to Latina immigrant mothers. Evidence suggests institutional and social contexts exhibiting distinct associations with infants' birthweight outcomes, and social contexts emerging as especially relevant for infants born to the most vulnerable Latina immigrants. Results show how institutional and social contexts of enforcement are independent and interdependent mechanisms with potential intergenerational consequences for Latina immigrants and their children. More broadly, the social context of punishment is an underexamined correlate of subordinated populations' life chances across multiple domains.
November 2, 2023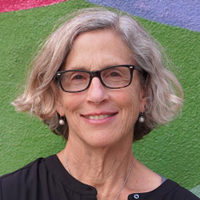 Housing Affordability, Low-Wage Workers, and the Commute
Evelyn Blumenberg, Director of Lewis Center for Regional Policy Studies and Professor of Urban Planning, Luskin School of Public Affairs, University of California, Los Angeles
12:15–1:30pm, 8417 William H. Sewell Social Sciences Building
From 2001 to 2019, mean commute time in the United States grew by more than 13 percent. Research shows that long-distance commutes—particularly those taken in automobiles—can be detrimental to individuals as well as to the environment, adversely affecting economic productivity, activity participation, health, and air quality. Anecdotal evidence suggests that the lack of affordable housing contributes to longer commutes, forcing households to seek lower-cost housing in the outer reaches of major metropolitan areas. This talk will discuss research testing the relationship between the commute distance of low-wage workers and the availability of affordable housing (jobs-housing fit). Findings have implications for the well-being of low-wage workers and policies to better address access to jobs and other essential destinations.
November 9, 2023
No Seminar – APPAM Conference
November 16, 2023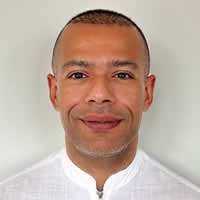 Social Movements as Policy Implementation: Black Organizing and the War on Poverty of the 1960s
Tarun Banerjee, Assistant Professor, Department of Sociology, John Jay College of Criminal Justice, CUNY
12:15–1:30pm, 8417 William H. Sewell Social Sciences Building
What role can social movements play in the implementation of anti-poverty and anti-racist public policy? Using funding allocations of the U.S. federal government during the War on Poverty, this project argues that pressures applied by Black movement organizing were the key factor in enforcement of anti-poverty legislation. Where the Black freedom movement was most active, anti-poverty funds flowed, resulting in substantial declines in poverty rates. In contrast, forces of institutional and electoral politics—so often presumed to be the most effective means of policy implementation—had little to no impact. With rising White supremacy and a dysfunctional political system today, this talk will argue that anti-poverty and anti-racist policy reforms are still possible if movement organizers know where to turn: to grassroots movements applying bottom-up pressures rather than leaving policy implementation to the machinations of formal institutions.
November 23, 2023
No Seminar – Thanksgiving Break
November 30, 2023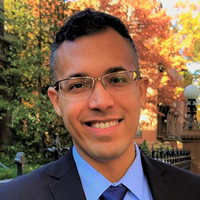 The Long-Run Racial Politics of the Safety Net
Carlos Avenancio-Leon, Assistant Professor, Rady School of Management, University of California, San Diego
12:15–1:30pm, 8417 William H. Sewell Social Sciences Building
This talk will approach access to the safety net as a long-lasting racialized political phenomenon. For example, the rollout of Food Stamps (1961–1975) increased long-run political polarization in affiliations and voting patterns across race. Using voter roll data for the United States demonstrates how voters who experienced the rollout as adults diverge along racial lines in their likelihood of voting and registering as Republicans or Democrats, even after controlling for geographic and age-specific racial trends. On average, these diverging political patterns benefited Republicans. Access to the safety net also had short-run effects consistent with racial politicization on voter turnout, voting registration, and changes in the ideological composition of Congress. This talk will also explore how interactions between Food Stamps and contemporaneous events such as the Voting Rights Act of 1965, prevalence of religion, and recessions.
December 7, 2023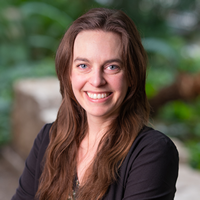 Designing Policies to Enable Equitable and Beneficial Electrification in the U.S.
Morgan Edwards, Assistant Professor, La Follette School of Public Affairs, University of Wisconsin–Madison
12:15–1:30pm, 8417 William H. Sewell Social Sciences Building
One billion machines in U.S. households—from cars to furnaces to stoves—currently run on fossil fuels. These machines will need to be replaced with electrified alternatives to achieve net zero greenhouse gas emissions. However, one in three U.S. households report difficulty paying their energy bills, and low-income households may be less likely to adopt new technologies. This talk combines large property datasets and detailed engineering models to quantify emerging inequities in electrification transitions. New policies such as the Inflation Reduction Act provide opportunities to address these inequities but may exacerbate them without careful implementation.