Key issues of inquiry for this network include the influence of poverty on healthy transitions to adulthood, including educational attainment, labor force participation, and family formation; positive youth development strategies with disadvantaged populations; the role of policies and programs (e.g., human capital development; child welfare, including foster care and programs for youth aging out of care) in promoting successful transitions to adulthood for disadvantaged youth.
Co-Leads
J. Michael Collins is an Associate Professor of Public Affairs and Human Ecology, as well as the Faculty Director of the Center for Financial Security at the University of Wisconsin–Madison. Collins studies consumer decision-making in the financial marketplace, including the role of public policy in influencing credit, savings and investment choices. His work includes the study of financial capability with a focus on low-income families. He directed the Social Security Administration Financial Literacy Research Consortium site at Wisconsin (2009–2012) and is involved in studies of mortgage foreclosure and family well-being supported by the John D. and Catherine T. MacArthur Foundation, financial counseling supported by the Annie E. Casey Foundation, and emergency savings policies for the C.S. Mott Foundation.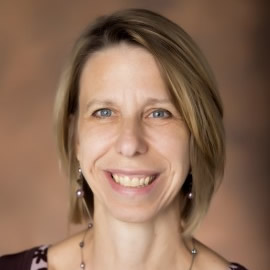 carolyn.j.heinrich@vanderbilt.edu
Carolyn Heinrich is the Patricia and Rodes Hart Professor of Public Policy, Education, and Economics and Co-Director of the International Education Policy and Management Program at Vanderbilt University. She is also the current President of the Association for Public Policy and Management (APPAM). Heinrich's research focuses on education, workforce development, social welfare policy, program evaluation, and public management and performance management. She works directly with federal, state and local governments in her research to improve policy design and program effectiveness and also collaborates with nongovernmental organizations (such as the World Bank, UNICEF and others) to improve the impacts of economic and social investments in middle-income and developing countries.