March 12, 2019
Evidence-based federal policy recommendations for reducing U.S. child poverty by half in 10 years will be presented by Timothy Smeeding, UW–Madison professor of public affairs and economics.
This public event will take place from 4:30 to 5:30 p.m. on March 12, 2019, at the School of Education Building on the UW–Madison campus. A reception will follow the seminar.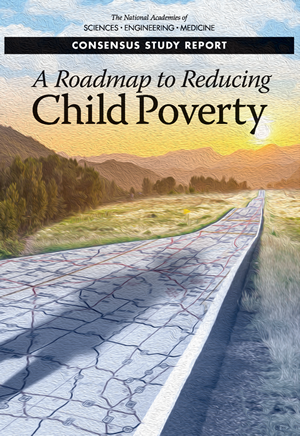 The recommendations are from a newly released report, A Roadmap to Reducing Child Poverty in the United States, of which Smeeding is a coauthor. The plan emerged from a congressionally mandated two-year consensus study of antipoverty scholars that was organized by the National Academy of Sciences, Engineering, and Medicine (NASEM).
The most recent statistics from the U.S. Census Bureau reveal that children had the highest poverty rate of the three major age groups, with 12.8 million children—17.5 percent of U.S. children—living in poverty in 2017.
This event is cosponsored by the University of Wisconsin–Madison Institute for Research on Poverty, La Follette School of Public Affairs,  Center for Demography and Ecology, and Center for Financial Security; and Kids Forward,  Wisconsin Community Action Program Association (WISCAP), and Wisconsin Council of Churches.