Brian Holzman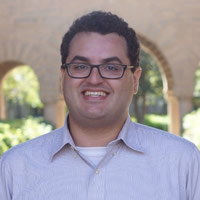 Brian Holzman is a Research Scientist at the Houston Education Research Consortium at Rice University.
His primary research interests include understanding racial/ethnic and socioeconomic inequalities in college access and success and evaluating policies and interventions that can reduce gaps between groups.
For the 2020–2021 IRP Scholars-in-Residence Program he chose to visit the Center for Poverty Research at the University of California, Davis.