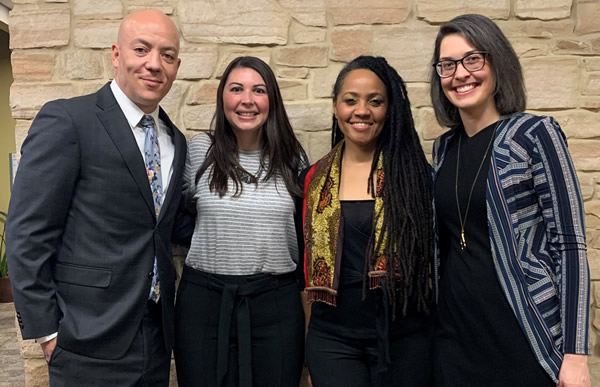 Connect Rx Wisconsin plans to revolutionize the way that families get the economic support they need to reduce financial stress and achieve better health outcomes. The team proposes a fully integrated network of healthcare and social service systems across Dane County that builds on existing electronic health record technology and trusted community and medical providers.
Partners: Foundation for Black Women's Wellness, United Way of Dane County, UW Health, Access Community Health Centers, Group Health Cooperative of South Central Wisconsin, SSM St. Mary's, Unity Point Health – Meriter, Public Health Madison and Dane County, and Madison Metropolitan School District, all of which are members of the Dane County Health Council, and technology partner Epic.
Connect Rx WI is Poised to help Thousands of Dane County families
Watch their winning pitch
Formerly Thrive Dane and Healthy Black Families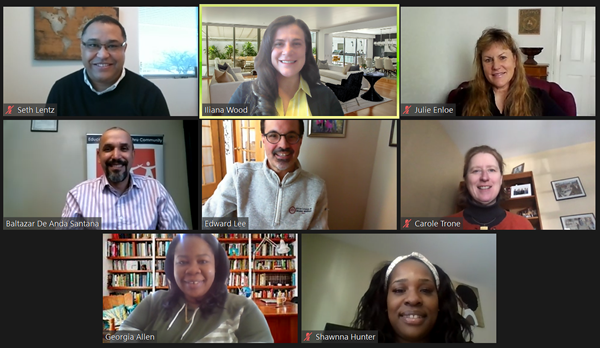 Opportunity Calculator aims to develop a mobile platform to give workers fast, accurate information about how career and training opportunities could affect their net income, helping them achieve career goals and make positive financial choices. The platform also makes it easier for employers and community partners to learn about benefits packages and employment opportunities and to address barriers to growing the workforce.
Partners: Employment and Training Association, City of Madison, Workforce Development Board South Central WI, United Way of Dane County, Latino Academy of Workforce Development, Urban League Greater Madison.
Opportunity Calculator Aims to Boost Dane County Residents' Income
Watch their winning pitch
Formerly EARN Dane: Empowering Employee Advancement
Key: