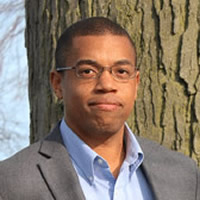 Jordan Conwell
Jordan A. Conwell is an Assistant Professor in the Departments of Sociology and Educational Policy Studies at the University of Wisconsin–Madison. His research focuses on trends and consequences of racial, social class, and gender inequality in education, with a particular interest in the multigenerational roles of families and finances in these educational processes, as inputs for children and as outputs for adults. He completed a Ph.D. in Sociology at Northwestern University in 2017. During the 2020–2021 academic year, he will be a National Academy of Education/ Spencer Foundation Postdoctoral Fellow.
For the 2017–2018 IRP Scholars-in-Residence Program he chose to visit the University of California, Davis, Center for Poverty Research.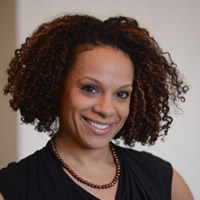 Diana Hernandez
Diana Hernandez is Associate Professor of Sociomedical Sciences at the Mailman School of Public Health, Columbia University.  Her work focuses on the social and environmental determinants of health by querying the impacts of policy and place-based interventions on the health and socioeconomic well-being of vulnerable populations. Her community-oriented research examines the intersections between the built environment (housing and neighborhoods), poverty/equity and health with a particular emphasis on energy insecurity. Much of her research is conducted in her native South Bronx neighborhood, where she also lives and invests in social impact real estate.
For the 2017–2018 IRP Scholars-in-Residence Program she chose to visit the Stanford Center on Poverty and Inequality, Stanford University.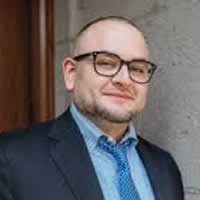 Adrian Huerta
Adrian H. Huerta, Ph.D., is an assistant professor of education in the Rossier School of Education at the University of Southern California. His research focuses on boys and young men of color, college access and equity, and gang-associated youth. His research has been funded by the ECMC Foundation, Center for Research on College to Workforce Transitions, Volunteers for America, and others. His scholarship appears in Boyhood Studies: An Interdisciplinary Journal, Journal of The First-Year Experience & Students in Transition, Teachers College Record, The Urban Review, Urban Education, and other practitioner and scholarly journals. He is a past receipt of the American Educational Research Association (AERA) Minority Dissertation Fellowship.
For the 2017–2018 IRP Scholars-in-Residence Program he chose to visit the West Coast Poverty Center at the University of Washington.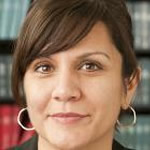 Marci Ybarra
Marci A. Ybarra is an Associate Professor in the University of Chicago School of Social Service Administration. Her research interests include poverty and inequality, social service delivery, work supports, and family well-being. Professor Ybarra conducts quantitative analysis of administrative and longitudinal survey data in addition to qualitative analysis through participant-observation and in-depth interviewing at social service agencies. She currently investigates three different areas of social policy and how these affect economically disadvantaged families by impacting both their work and family life: welfare reform, childcare, and Paid Family Leave.
For the 2017–2018 IRP Scholars-in-Residence Program she chose to visit the Poverty Solutions at the University of Michigan.