New Perspectives in Social Policy Seminar Series
The annual New Perspectives in Social Policy seminar series seeks to reach beyond familiar and well-explored fields of poverty research, to challenge accepted paradigms, and to open paths to new research models and methodologies.
2016–2017 New Perspectives in Social Policy Seminar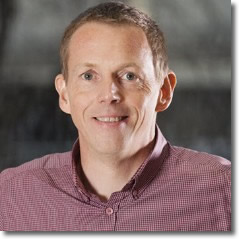 Achieving Smarter Societies through Data Science, Digital Technology, and Human-Centered Design
James Guszcza, U.S. Chief Data Scientist, Deloitte Consulting LLP
Tuesday, April 18, 2017
4:00–5:30 p.m., Wisconsin Idea Room, 159 School of Education Building, 1000 Bascom Mall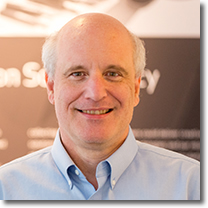 Respondent: Steven Durlauf, William F. Vilas Research Professor and Kenneth J. Arrow Professor of Economics at the University of Wisconsin–Madison, and Codirector, Human Capital and Economic Opportunity Global Working Group
A reception will follow the talk.
This event and all IRP seminars are open to the public.
James Guszcza is U.S. Chief Data Scientist, Deloitte Consulting LLP, a finance and technology services firm, and a member of Deloitte's Advanced Analytics and Modeling practice. In addition to his experience applying predictive analytics techniques in a variety of public and private sector domains, Guszcza has also led the firm's use of behavioral "nudge" tactics (also called "choice architecture") that use model indications to motivate improvements in behavior. He served on the faculty of the Wisconsin School of Business at UW–Madison.
In his New Perspectives in Social Policy seminar, Guszcza will discuss the rapidly developing areas of data science and behavioral insights and the potential for (and challenges in) their complementary use to develop more effective public policy. He notes, "Artificial intelligence turns out to be less human-like than envisioned by the field's pioneers; and human cognition is less computer-like than postulated before new work in psychology by Daniel Kahneman and Amos Tversky."
Kahneman, Tversky, and others developed a cognitive basis for human errors that result from heuristics and biases, and Guszcza asserts that their insights are needed to design effective and ethical technologies for circumventing human bias and facilitating ideal, data-based outcomes. Guszcza works on the use of "big data" to build algorithms that overcome predictable biases in unaided human judgement and how nudges can work with data-driven decision making to enable smarter decisions by public officials and citizens.
Guszcza illustrates the notion that the human brain did not evolve in ways that lead to good decisions with the example of a study that charted judges' parole hearing decisions throughout the day. The results showed that judges' blood sugar level greatly influenced when parole was granted and when it was denied. With predictive analytics, the aim is to remove such bias.
Steven Durlauf is Henry T. Vilas Research Professor and Kenneth J. Arrow and Lauritis R. Christensen Professor of Economics, University of Wisconsin–Madison, Codirector, Human Capital and Economic Opportunity Global Working Group, and the respondent to Guszcza's talk.
Durlauf is a Fellow of the Econometric Society, Research Associate of the National Bureau of Economic Research, and Affiliate of IRP. In 2011, he was elected to the American Academy of Arts and Sciences. As Co-Director of the Human Capital and Economic Opportunity Working Group at the University of Chicago, he leads an international research network linking scholars across disciplines in the study of inequality and the sources of human thriving and hardship. Durlauf is the current Editor of the Journal of Economic Literature.
Durlauf's research spans many topics in microeconomics and macroeconomics. He points to his work in the areas of poverty, inequality, and economic growth as his most important substantive contributions. Much of his research has attempted to integrate sociological ideas into economic analysis. His major methodological contributions include both economic theory and econometrics. Durlauf helped develop the application of statistical mechanics techniques to the modelling of socioeconomic behavior and has also developed identification analyses for the empirical analogs of these models. Other research has focused on monetary policy evaluation techniques.
Durlauf is critical of the use of the concept of social capital by economists and other social scientists and has also challenged the ways that social and natural scientists have employed agent-based modelling and complexity theory to study socioeconomic phenomena.